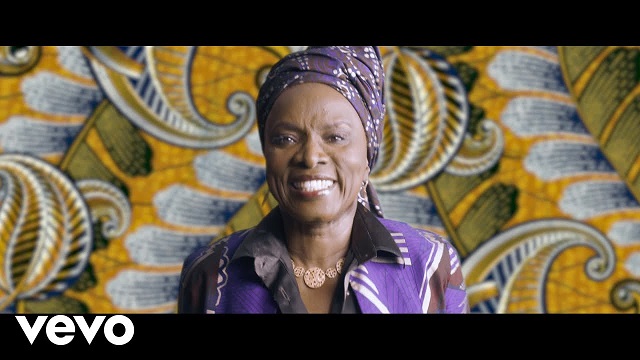 Angelique Kidjo Africa One of A Kind Video Mp4 Download
Grammy Awards winner, Angelique Kidjo is out with the video to her latest single, 'Africa, One of A Kind' featuring Mr Eazi and Salif Keita.
In my new song, "Africa, One Of A Kind" with Mr. Eazi and Salif Keita, and I hoped to express the beauty of the continent we love.



. It is off her album, 'Mother Nature' coming in June.
Mr. Eazi has composed for us such an amazing duet, an ode to our beloved African continent. It was filmed in Benin and also features Salif Keita as a special guest.
The dance is the Gogbahoun from my village Ouidah!!!
Watch and share your thoughts below;
Angelique Kidjo – Africa, One of A Kind ft. Mr Eazi, Salif Keita VIDEO MP4